All are welcome to join us in November as we paint a Cornucopia, the perfect Thanksgiving painting.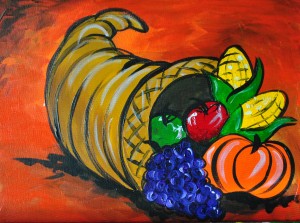 As always we'll be offering two times to paint this subject.
Our 9 a.m. morning class will meet Monday, November 10th.
Our 6:30 p.m. evening class will meet Tuesday, November 11th.
There are 12 spots per day. Call Angie at the Library to reserve your spot!