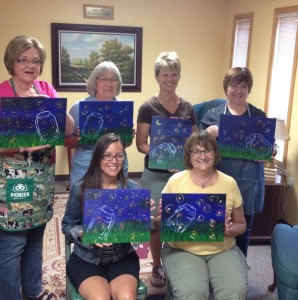 The Library hosted two Fireflies in a Jar painting parties during July. We had a total of 16 painters who had a ball playing with Glow In The Dark paint. We spent a lot of time in the dark bathroom looking at our paint GLOW!!
We had one ROGUE painter who did her own thing, a chicken! It will to nicely with the cow she painted a few months ago!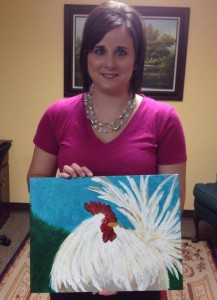 We are going to take a break from painting parties during August but we'll start back up once school gets started.
Keep checking the website and Facebook to stay up to date on paintings and times!