The Montezuma Monets will meet twice in March in order to relax, give our minds a good workout and have fun!
The first painting session will be on Monday, March 10th from 9:00-11:00 where we'll be painting these teacups/coffee mugs. A bit intimidating?? Don't worry, you'll get to use a pattern for this one!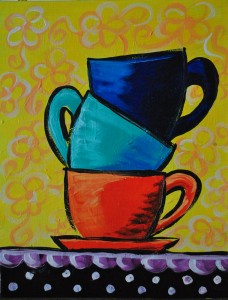 Monday, March 24th the Monets will meet between 6:30-8:30 pm to paint this field of flowers. Not a fan of green or purple? No worries, you are more than welcome to choose your own colors!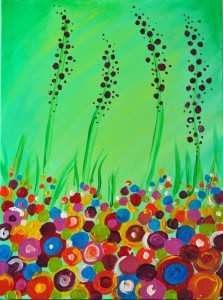 If you are interested in participating in either of these classes please contact Angie at the library to reserve your spot.